School Board, PCT and PCA
The Parkies Community Trust (PCT) is a vital body in the continuous success of the School and the execution of this plan. Their main focus for 2021 will be to be in contact and discussions with parents to answer any questions that might arise, to look at how they can find ways to assist parents who want to and can make contributions in other ways than the once off, term or monthly contributions.
The PCT will also oversee the ongoing implementation of Vision 2025 adopted at Parkies 3 years ago to ensure education of the highest standard to all our learners of all grades. They will also together with other management bodies of the school, drive the afterschool care initiative to hopefully realise this dream during the course of the year. There have been many obstacles and challenges, but each one is systematically being overcome.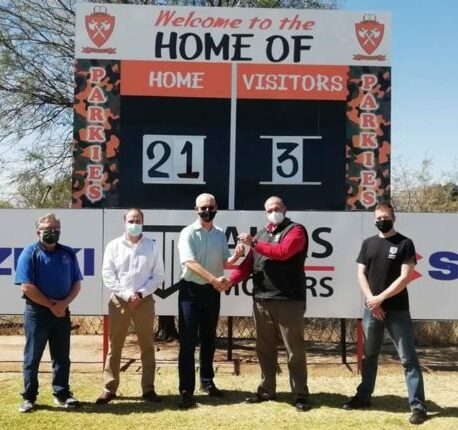 Keep in mind that this plan does not include planned capital projects at the school. For this we rely on the fundraising activities of the Parent Supporter Association (PSA), which we sincerely hope will commence as soon as COVID restrictions are relieved. Keep an eye open for creative initiatives by the PSA despite the restrictions.
We salute you for your perseverance through 2020 into 2021 and we take heart in your dedication to Parkies.
God bless you.
Eddie Turner Wilhelm Genis
School Board Chairperson PCT Chairperson